November 8, 2017 | 5:00 pm - 7:00 pm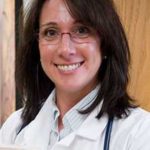 Woman in Business, Inc. hosts the first evening of empowerment and social engagement Wednesday, Nov. 8 at Christopher Heights of Webster.
Ladies come enjoy an evening of great fellowship, fine food, and information from leaders motivated by a desire to bring women together to celebrate health and professionalism.
Hear the dynamic topic of Body, Mind, and Spirit Health… Inspiring Women to be Their Best Self, led by women's health care provider Dr. Erica Kesselman, M.D., F.A.C.O.G.
Dr. Kesselman is a women's healthcare provider at Day Kimball Health Care, a Northeast Connecticut Women and Girls Fund Steering Committee member, Board member of the Thompson Ecumenical Empowerment Group, a child advocate at the Windham County Multidisciplinary Team, a Pilates instructor at Body by Design in Woodstock, Conn. and she provides speaking engagements at area high school's regarding sexual intelligence.
You don't want to miss this event!